Live a Longer, Leaner, Healthier Life
Drop Acid, the new book from neurologist and New York Times best-selling author Dr. David Perlmutter, illuminates the consequences of increased uric acid levels in the bloodstream due to diet, and offers simple dietary and lifestyle tweaks to help you lose weight, as well as prevent and reverse disease. The LUV DietTM by David Perlmutter, MD (Lower Uric Values), featured in Drop Acid, includes recipes from our founder Tricia Williams. The LUV DietTM plan provides organic, ready-to-eat, nutrient-dense meals, low in fructose and purines, to help you live a longer, leaner, healthier life.
Recent scientific research has shown that elevated uric acid levels lie at the root of many pervasive health conditions – obesity, insulin resistance, diabetes, fatty liver disease, hypertension, cardiovascular disease, stroke, and neurological disorders.
Consumption of fructose, through added sugars and processed foods, and purines (molecules made up of carbon and nitrogen atoms found in foods, especially in meats) often exceed the body's ability to process them. As a result, too much uric acid builds up in the bloodstream.
"At Daily Dose, founder Tricia Williams lives by the motto: Reach for the kitchen cabinet before the medicine cabinet. It's a dictum I can definitely stand behind and preach myself. Her mission is to help people find better health through food and, like me, she understands that the future of healthcare is in prevention. AND, she knows the science and art of culinary genius.
It was a joy to collaborate with her on original recipes for Drop Acid that not only meet The LUV DietTM guidelines but are outrageously delicious – packed with flavor and nutrition. We've taken our collaboration a step further with a nationwide ready-to-eat meal plan. Dr. David Perlmutter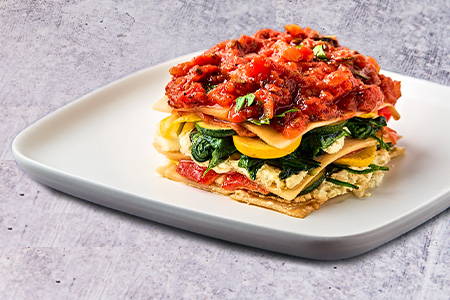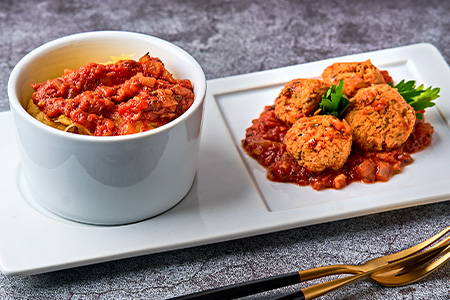 The LUV DietTM is designed to bring your uric acid under control by reducing fructose and purine consumption.
This 70% plant-based plan delivers 3 organic gluten and grain-free meals daily packed with antioxidants and anti-inflammatory compounds from nutrient-dense vegetables and fruits, and small amounts of animal proteins such as 100% grass-fed beef, sustainable seafood, free-range chicken, and farm eggs.
Each meal features nutrients from whole foods and spices to help balance your metabolism, increase energy, manage stress, and restore sleep.
LUV DIET by David Perlmutter, MD
Regular price
Sale price
$325.00
Unit price
per
Share
---
Your food choices play a leading role in regulating your metabolism
Normalize Metabolism
Clean eating, low in fructose and purines, crafted to bring your body into balance.

No Shopping • No Prep • No Cooking
Ready-to-eat chef-prepared meals delivered from the farm to our kitchen to your door.

New York metro deliveries start on Mondays
Rest of US shipments start on Tuesdays
The LUV DietTM by David Perlmutter, MD features nutrients from whole foods and spices to:

Breakfast
Zucchini Farm Egg Roll
Miso Almond Kale Pesto

Lunch
Lemon-Mustard Seed Slow Roasted Salmon
Spicy Arugula, Spring Radicchio, Frisée, Pickled Red Onion, Asparagus, Avocado-Chervil Dressing
Dinner
Coconut Harissa Cauli Meatballs
Mashed White Turnip, Sugar Snaps, Scallions

Breakfast
Cherry Walnut Crumb Cake
Vanilla Bean Coconut Yogurt
Lunch
Sous Vide Veggie Carnitas Taco Salad
Butter Lettuce Cups, Radish, Red Onion, Turmeric Kraut, Pumpkin Seed Tahini Dressing
Dinner
Peperoncini Chicken Thighs
Garlicky Escarole
Breakfast
Everything Bagel
Farm Egg, Chive Cashew Cheeze, Daikon & Carrot Curls
Lunch
Kale BLT Salad
Tuscan Kale, Kohlrabi, Frisée, Tomatoes, Almond Meal Croutons, Thick Cut Heritage Bacon (Cubed), Cashew Milk Ranch Dressing
Dinner
Steamed Wild Shrimp
Castelvetrano Olive-Pistachio-Lemon Salsa, Herbed Butternut Noodles
Breakfast
Lemon Poppy Chia Almond Meal Pancakes
Cherry Coconut Cream
Lunch
Grass Fed Flank Steak Salad
Baby Spinach, Radicchio, Red Onion, Snow Peas, Sungold Tomatoes, "Blue Cheese" Dressing
Dinner
Hasselback Yellow Beets, Hemp & Almonds
Dill Caraway Cashew Cream, Greens
Breakfast
Cinnamon Roll Almond Meal Muffins
Ginger Apple Custard
Lunch
Sous Vide Spring Herb Chicken
Crudite Salad, Fennel, Red Endive, Baby Gem Lettuce, Radish, Caulini, Za'atar Beet Tahini
Dinner
Lamb Kofta w/ Cumin & Coriander
Sous Vide Fennel, Lemon Dill Cream
Breakfast
Artichoke Spring Onion Frittata
Almond Toast, Spinach Spread
Lunch
Wild Salmon Niçoise
Haricot Vert, Soft Boiled Egg, Kalamatas, Persian Cucumbers, Greens, Capers, Lemon Vinaigrette
Dinner
Caccio & Peppe
Zucchini Noodles, Crushed Hazelnuts
Breakfast
Zucchini Kuku Kadoo (Persian Egg Dish)
Celery Root Hash
Lunch
Green Goddess Chickpea Salad
Radish, Sugar Snaps, Spring Greens, Lemon Broccoli Seed Dressing
Dinner
Mongolian Beef w/ Spring Onions
Cauliflower Rice
Frequently Asked Questions
How many calories are in the meals and what are the macros?
The plan is 1500 calories a day, macros can vary according to menus.
Can I drink coffee?
Yes, we recommend organic coffee, especially cold brew as it is less acidic, or tea.
Can I add sweetener to my coffee?
Yes, you can add allulose or monk fruit as a sweetener.
Can I eat any fruit on this plan?
Yes, berries, tart cherries, and citrus fruits are great choices.
Can I add snacks to this plan?
Yes, you can order snacks on the Market Menu.
What are purines?
Purines are chemical substances that occur naturally in the body and in some foods. When the body breaks down purines, this creates uric acid as a waste product. The kidneys filter it from the blood and pass it out of the body in the urine. However, uric acid can sometimes build up in the blood if the body produces too much uric acid or does not get rid of enough of it.
While we do our best, we do not provide a product for people with medically-necessitated diets or severe allergies. We are a facility that processes tree nuts.
"Drop Acid is the most informative, life-changing book I've read in years. It is undoubtedly, one of the most important books on human health this past decade and will be seen as a landmark in medicine. I've changed the way I live my life. A must-read.""
David Sinclair, PhD
Professor, Harvard Medical School, and author of Lifespan

"David Perlmutter, MD, empowers us to understand the overproduction of uric acid, an often-overlooked biomarker that plays a key role in metabolic health. He connects the dots and leads us to the nutritional and lifestyle practices that can provide the 'U turn' many of us desperately need to be fit and mentally sharp. This extraordinary book is equally important for healthcare providers as well as for health seekers."
Sara Gottfried, MD
New York Times bestselling author of Women, Food, and Hormones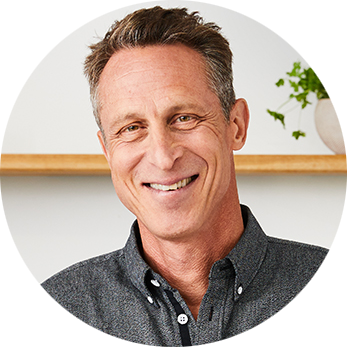 "Dr. Perlmutter provides us with an exciting and powerful new tool for restoring metabolic health—controlling uric acid. Drop Acid explores the fascinating science that connects elevated uric acid to a wide array of threats to our health, and more importantly, shows us how we can readily bring uric acid under control and reclaim extraordinary health."
Mark Hyman, MD
Physician and New York Times bestselling author
Dr. Perlmutter is a Board-Certified Neurologist, Fellow of the American College of Nutrition, and five-time New York Times bestselling author. He received his M.D. degree from the University of Miami School of Medicine where he was awarded the Leonard G. Rowntree Research Award. He is a frequent lecturer at symposia sponsored by such medical institutions as Columbia University, the University of Arizona, Scripps Institute, and Harvard University. more
This program is not intended to diagnose, treat, cure or prevent any disease. We recommend that you consult with your doctor prior to starting this program if you have a medical condition or are taking any prescription medications or nutritional supplements.