organic gluten free dairy free
Life Changing Meal Plans
ready to eat meals, bars and smoothies delivered to your home or office
---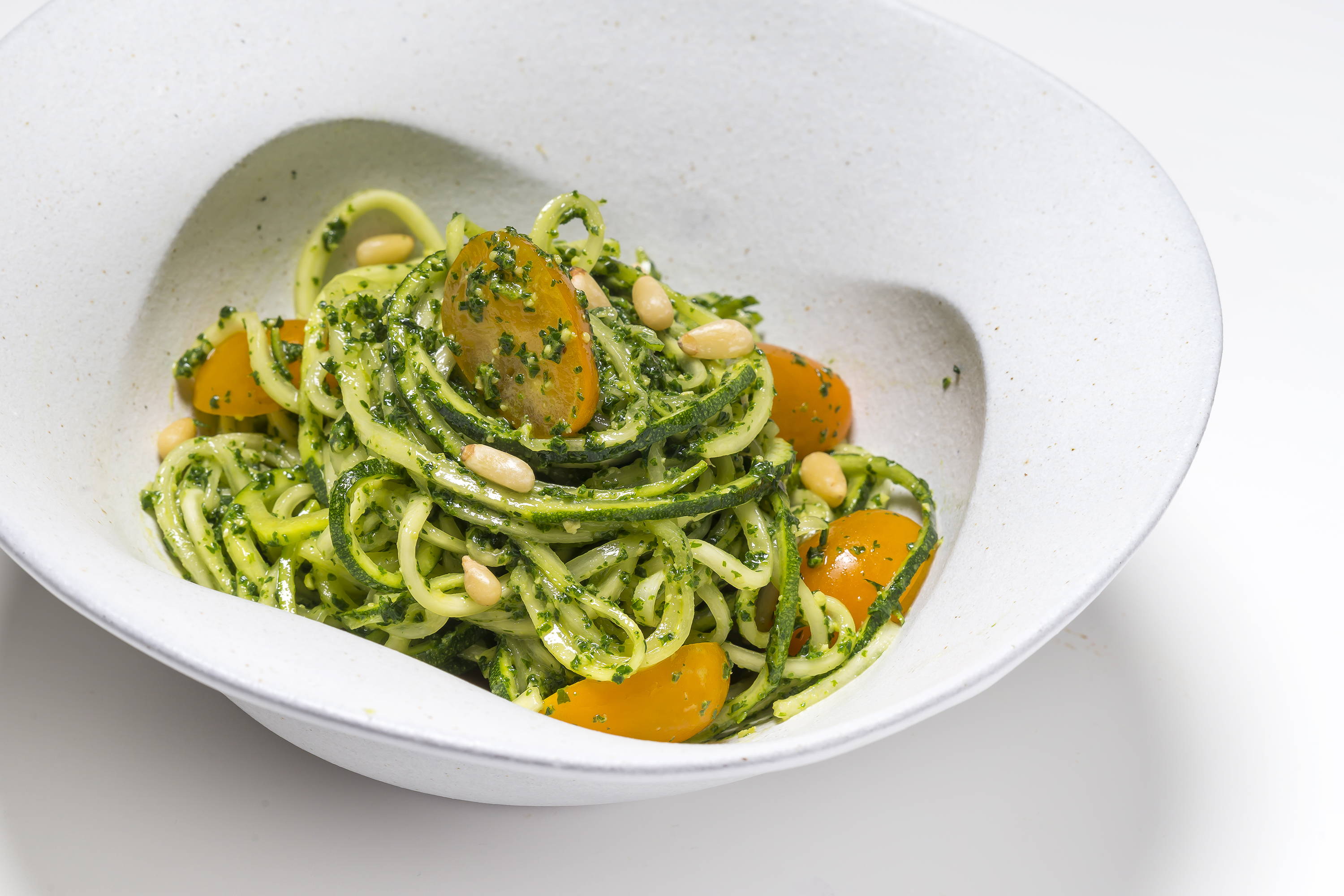 Skinny Body isn't a diet it's a lifestyle. Designed for both men and woman looking for weightloss or simply to maintain their weight. Skinny Body delivers a paleo low carb program. Skinny targets inflammation and weight-loss while keeping you feeling full though out the day.
---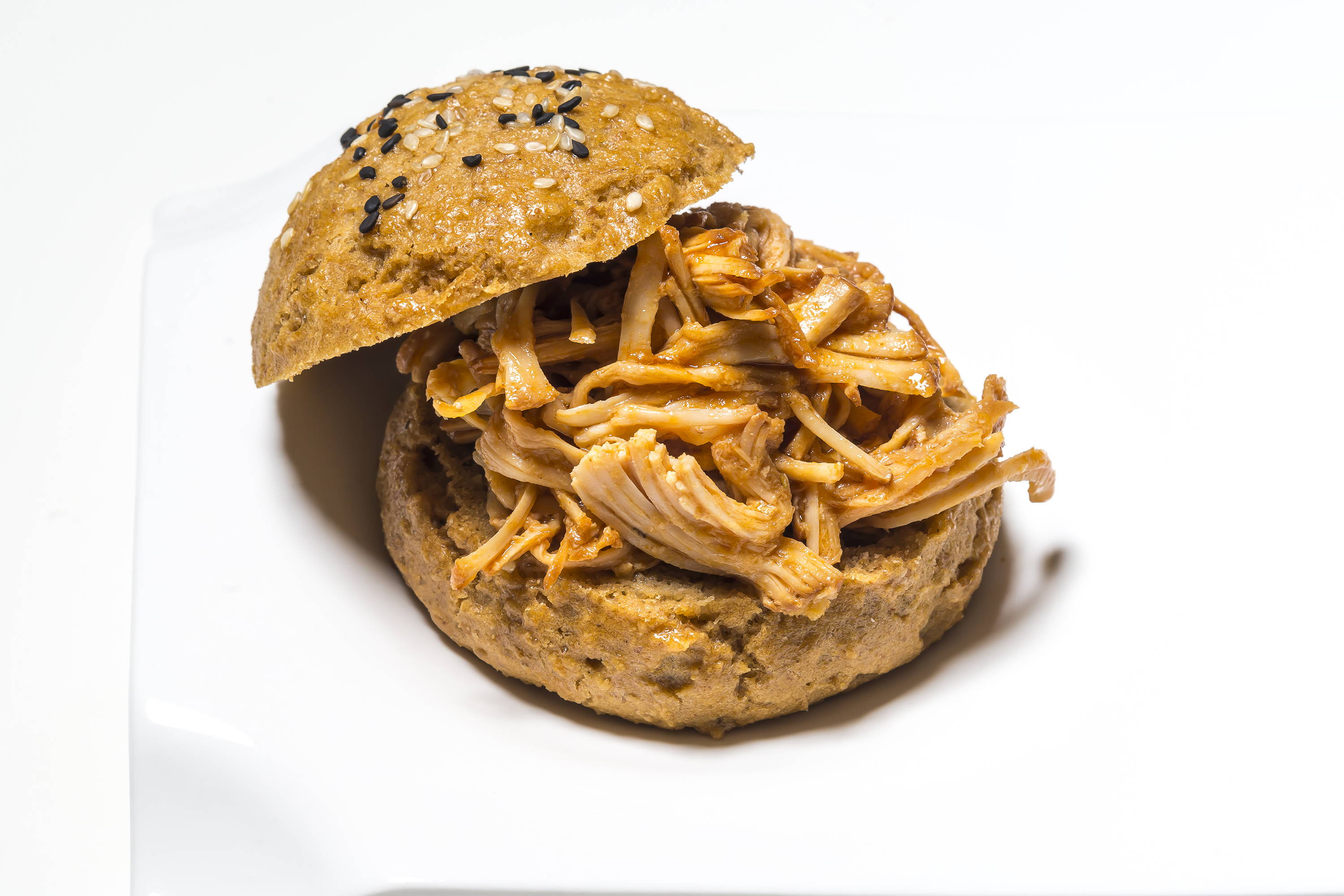 Beast Body is the perfect for bulking up and putting on muscle mass. It's formulated to do in conjunction with a weight training program. Beast supports muscle mass weight gain with three very specifically formulated meals full of healthy carbs, lean protein and full fat.
---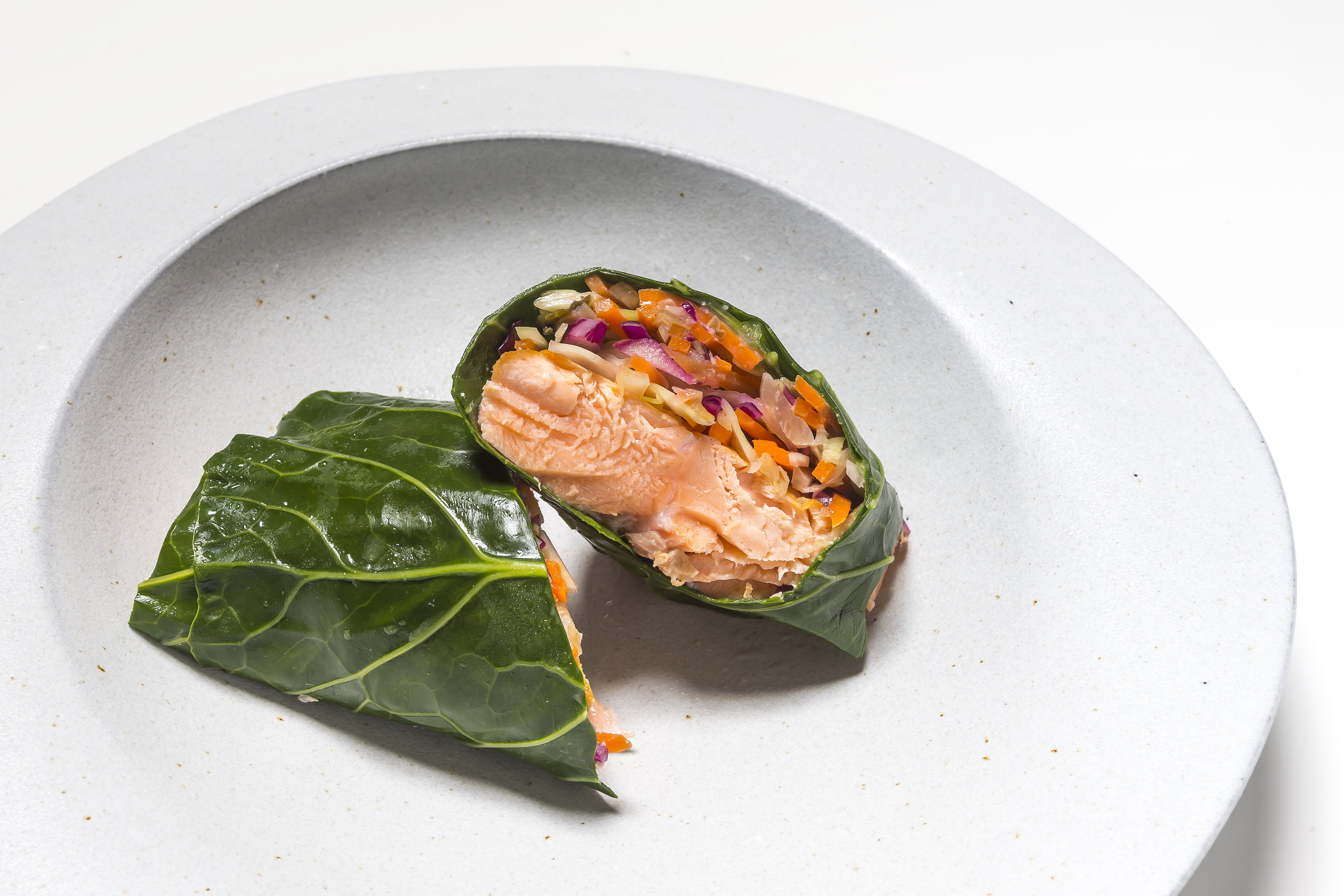 Keto Body is a rapid fire weightloss plan .This Ketogenic meal plan will having you using fat as fuel within four days. Eating a high fat, low carb diet forces your body into a state of ketosis where it uses fat as it's fuel source. Shed unwanted body fat and gain lean muscle mass without feeling deprived.
transform your health with the power of life-changing nutrition
powers your day like an athlete of the mind! with a performance smoothie, chef prepared lunch and functional food bar delivered to your office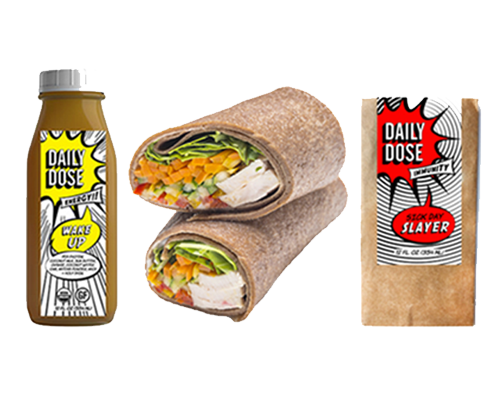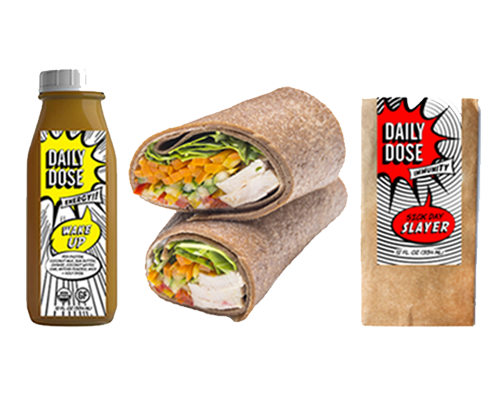 "I refer to Tricia Williams as a nutrition magician. She taps the latest ingredients and utilizes them in a way nobody else does. As a nutritionist, I go to every healthy restaurant in NYC.
Generally, I feel I could make what I'm served (or make it better). Daily Dose's food always impresses me both with their innovation and deliciousness."
"Daily dose is one of the best meal delivery services you can get for the price! Extremely quality food, absolutely delicious meals, well thought out portion sizes, flavors and variety. You would never think you were eating so healthy. Whether you are a new mom trying to get back in shape, A busy person who has no time to cook healthy for themself, A trainer who needs to do a photo shoot or you have specific goals and needs you can find that in your daily dose!"