Meals by Dr. James Dinicolantonio
Welcome to easy, sustainable weight loss

Thought leading expert and author of game-changing books including The Salt Fix, The Longevity Solution and Super Fuel, Dr. James DiNicolantonio knows how to use nutrition for optimal health, longevity and performance. Whether you are looking to build muscle or burn fat, Meals by Dr. James DiNicolantonio makes your journey easy with perfectly combined dishes as functional as they are delicious.
The typical American consumes more than 350 grams of carbohydrates a day and far too little quality proteins. Daily Dose partnered with Dr. James DiNicolantonio, a leading Cardiovascular Research Scientist and Doctor of Pharmacy, to create a meal plan providing an optimal combination of the most nutrient dense animal and plant foods giving you the right ratio of wholefood carbs, protein and fats that you need to feel good.
Meals by Dr. James DiNicolantonio are packed with nutrients, provide long lasting satiety, and are perfectly balanced to achieve optimal health, boost performance and burn fat. Not just healthy, the meals are tasty with the convenience of being delivered right to your home.
Whether you are looking to build muscle or burn fat, Meals by Dr. James DiNicolantonio are here to help. Welcome to easy, sustainable weight loss!
Meals By Dr. James J. DiNicolantonio
Regular price
Sale price
$325.00
Unit price
per
Share
Meals by Dr. James Dinicolantonio
Welcome to easy, sustainable weight loss

Breakfast
Squash Tomato Kale Pesto Frittata
Almond Toast Turkey Sausage
Lunch
Grass Fed Steak & Sous Vide Tomatoes
Tuscan Kale and Kohlrabi Slaw, Jalapeño Cashew Ranch
Dinner
Roasted Salmon
Bok Choy, Coconut Lime Dressing
Breakfast
Zucchini Potato Walnut Pancakes
Coconut Labne
Lunch
Chicken Ramen Salad Bowl
Shriatake, Cabbage Salad, Julienne Carrots, Zucchini, Red Onions, Almonds, Ginger Dressing, Sweet Potatoes
Dinner
Tamari Basted Pork Tenderloin w/ Jalapeños, Cilantro & Lime
Greens, Roasted New Potatoes
Breakfast
Eggs & Heritage Bacon
Sautéed Greens, Sweet Potato Hash
Lunch
Turkey Salad, Broccoli Sprout Pesto
Asparagus, Spring Onions, Greens, Turmeric Black Pepper Dressing, Roasted White Creamer Potatoes
Dinner
Lemon Thyme Chicken, Sriracha Cashew Mayo
Garlicky Broccoli, Chiles, Garlic
Breakfast
Chia Poppy Bagels, Farm Egg, Smoked Salmon, Lemon Zest Cream Cheese
Breakfast Radish Salad
Lunch
Pulled Chicken Cold Sesame Noodle Salad
Zucchini Noodles, Carrots, Peppers, Shredded Purple Cabbage, Scallion Radish, Sesame, Black Garlic-Almond-Tahini Chile Dressing, Sweet Potatoes
Dinner
Galangal-Lemongrass Marinated Pounded Beef
Patty Pan Squash & Baby Zucchini, Citrus Garlic Sauce, Roasted Yukons
Breakfast
Turkey Farm Egg Vegetable Cups
Greens, Root Veggie Hash
Lunch
Berber Miso Chicken
Berber Miso Grilled Vegetables, Seeds, Tahini Ranch Dressing, Za'atar Sweet Potatoes
Dinner
Hoisin Turkey Meatballs
Miso Kale Pesto Veggie Noodles
Breakfast
Broccoli Sprout & Seed Sheet Pan Omelet
Steamed Vegetable, Tahini Avocado Dip, Chicken, Sweet Potatoes
Lunch
Pulled Chicken Cold Sesame Noodle Salad
Zucchini Noodles, Carrots, Peppers, Shredded Purple Cabbage, Scallion Radish, Sesame, Black Garlic-Almond-Tahini Chile Dressing
Dinner
Lemon Rosemary Flank Steak
Red Peppers, Zucchini, Castelvetrano Olives, Potatoes
Breakfast
Cinnamon Apple French Toast
Berry Compote, Sausage, Egg
Lunch
Tuscan Kale Turkey BLT Salad
Almond Meal Croutons, Radish, Red Onions, Green Goddess Dressing, Sweet Potatoes
Dinner
Sweet & Sticky Roasted Chicken
Green Cauliflower Rice, Smashed Potatoes
Our philosophy is to use kitchen as pharmacy. This plan feeds your body with the right nutrition to:
Reduce inflammation - putting the body into a state of ketosis activates genes responsible for the health and function of detoxification pathways.
Stabilize blood sugar – through elimination of carbohydrates and refined sugars.
Boost Weight Loss – reducing appetite and calorie intake through nutrition and burning excess fat stored around your liver, stomach, and in triglycerides.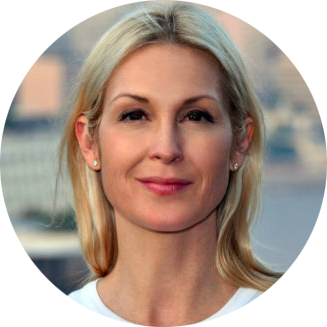 "????????"
Kelly Rutherford
Actress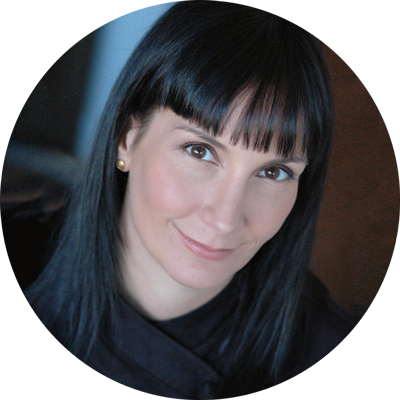 "????????"
Tricia Williams
Founder and CEO of Daily Dose Life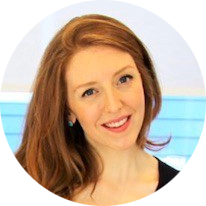 "????????"
Casey Means, MD
Chief Medical Officer and Co-founder
Levels

Frequently Asked Questions
What is the macronutrient breakdown of the Paleo Plan?
The plan is 1500 calories a day made up of 133 grams protein, 110 grams of carbs, and 59 grams fat daily.
I need more calories in my plan. What should I do?
You can choose from any of our snacks and desserts in the market section of our site. You can also supplement at home with nuts, nut butters, and fruits.
Is this a weight loss or maintenance plan?
The short answer is both. If you are looking to lose weight, this is a great plan that allows for a lot of flexibility. If you are at your optimal weight and body composition, this is a great maintenance solution.
I prefer eating fish versus grass-fed meats and poultry.
The Ketotarian plan we developed with Dr. Will Cole is perfect for you, check that out here.
Is Paleo just for athletes and bodybuilders?
While the Paleo diet was made popular by many athletes and gyms, it is a helpful lifestyle for anyone – from those wanting to feel their best, to those with autoimmune conditions.
Why do you avoid whole grains?
Contrary to popular belief, whole grains are not that healthy. Grains contain toxic anti-nutrients, lectins, gluten, and phytates. Human beings are not wired to properly digest these anti-nutrients.
Need help?
Get in touch with us at info@dailydoselife.com and we'll be happy to help guide you.
While we do our best, we do not provide a product for people with medically-necessitated diets or severe allergies. We are a facility that processes tree nuts.
Dr. James Dinicolantonio is a cardiovascular research scientist and doctor of pharmacy at Saint Luke's Mid America Heart Institute in Kansas City, Missouri, and author of The Salt Fix and Superfuel. A well-respected and internationally known scientist and expert on health and nutrition, he has contributed extensively to health policy and has even testified in front of the Canadian Senate regarding the harms of added sugars. Dr. DiNicolantonio serves as the Associate Editor of Nutrition and British Medical Journal's (BMJ) Open Heart, a journal published in partnership with the British Cardiovascular Society. He is the author or coauthor of approximately 200 publications in the medical literature. He is also on the editorial advisory boards of several medical journals. He has shared his expertise on The Dr. Oz Show, The Doctors, and international news media outlets.
This program is not intended to diagnose, treat, cure or prevent any disease. We recommend that you consult with your doctor prior to starting this program if you have a medical condition or are taking any prescription medications or nutritional supplements.