Your body deserves a break every now and then
From over-indulging, from consuming refined sugars and seed oils, from making bad eating choices.
Renowned nutritionist Sarah Wragge's signature program, reFRESH5, will get your body back on track with 5 days of plant-based, whole foods targeting metabolism, nourishment, and an overall reset.
reFRESH
BY SARAH WRAGGE &
ERIN PAREKH
We've partnered with Holistic Nutritionists Sarah Wragge & Erin Parekh to create a custom 5-day reFRESH program for those needing a clean-eating reset. This 100% plant-based plan that will leave you feeling grounded, nourished, and back on track.
reFRESH5 has helped thousands of clients transform and nourish their bodies. Over the course of the program, you will:
Reset your eating habits – Get back on track with your health goals
Rev up your metabolism – Burn through the over-indulges of the holiday season
Give your belly a break – Repair the damage done by foods like fried, processed, and sugary treats
Curb sugar and carb cravings – Stop eating the junk that always seems to sneak back into your daily life
Feel better than you've felt before – Many of our clients tell us they have more energy, sleep better, and literally glow — all from focusing on whole, real food over the course of 5 days.
reFRESH5 by Sarah Wragge
Regular price
Sale price
$425.00
Unit price
per
Share
---
No Shopping • No Prep • No Cooking
5 days of ready-to-eat chef-prepared green juices, smoothies, salads, snacks, and soups delivered from the farm to our kitchen to your door.

New York metro deliveries start on Mondays
Rest of US shipments start on Tuesdays
Easy to follow
A detailed guidebook that will teach how to burn fat, minimize cravings, stay sated, and eat for endless energy.

Optional Private Consult w/ a Coach
Book a 30-minute consultation with a Sarah Wragge Wellness coach to discuss your challenges.





---
menu week of January 31st
AM Drink
Green Juice
Breakfast
Blueberry Smoothie

Lunch
Roasted Cauli Wings, Romesco Rub
Baby Spinach, Julienne Apple Radish Salad w/ Burnt Green Onion Dressing
Snack
Chocolate Mousse
Dinner
Carrot Ginger Cardamom Soup

AM Drink
Green Juice
Breakfast
Raspberry Cashew Smoothie
Lunch
Pulled "Pork" Mushrooms
Almond Meal Bun, Turmeric Cabbage Slaw
Snack
Coconut Yogurt
Dinner
Butternut Apple Soup
AM Drink
Green Juice

Breakfast
Chocolate Almond Butter Smoothie

Lunch
Broccoli Seed Almond Pesto Vegetable Salad
Butter Lettuce Cups, Julienne Carrot Daikon Salad
Snack
Chocolate Chia Pudding
Dinner
Kale & Mint Soup
AM Drink
Green Juice
Breakfast
Coconut Apple Smoothie
Lunch
Steamed Crudite Salad
Tuscan Kale & Mint Salad w/ Ginger Almond Butter Dressing
Snack
Vanilla Chia Pudding
Dinner
Broccoli Cheddar Soup

AM Drink
Green Juice
Breakfast
Cacao Almond Smoothie

Lunch
Hasselback Baby Zucchini, Walnut Pesto
Watercress, Pink Grapefruit, Scallion, Herbs, Sesame Seeds, Almonds w/ Cumin Toasted Avocado Dressing
Snack
Matcha Latte Pudding
Dinner
Sweet Potato and Greens Soup
Shiitake Bacon

"I did the 5-day reFRESH to get a positive start to 2019 after a fun-filled holiday season. The daily emails and FB posts were motivating and inspirational and overall, I felt really great at end of day 5. My skin glowed, I lost a few pounds, my jeans felt more comfortable and the food was delicious. And, having all the recipes will help me continue down this healthy path."
Cathy McCabe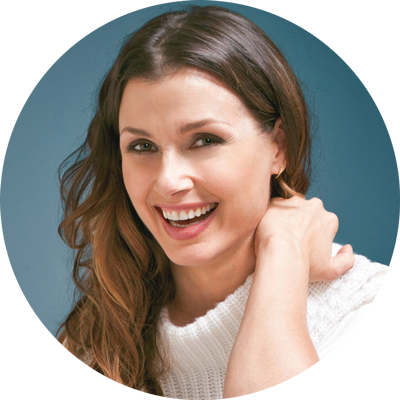 "I started the reFRESH 5 during a particularly busy work week. I honestly ordered for the convenience of prepared meals to get me through my day. What I didn't expect was how light and healthy I felt at the end of each day! I love starting my day not only with a fresh green juice and smoothie but also the little reminder from Sarah to stay present! Every meal was perfectly proportioned, flavorful and satisfying. I have admittedly gotten addicted to the juices and smoothies and want to start my days with them always!"

Bridget Moynahan
Actress

"I felt so great on the reFRESH I didn't want it to end so I did it for a total of 10 days. I lost 5 lbs and my husband lost 8 lbs. The plan is so easy to follow but the best part is the delicious recipes!! I felt no bloat the entire week and my energy increased as the week went on. I learned so many great tips that I now incorporate into my everyday life. Another fave was the shopping list so I knew which brands to buy!!"
Melissa Koziel

Frequently Asked Questions
How do I know if this program is right for me?
• Do you reach for a can of diet soda and a candy bar when the clock hits 3:00 PM.
• Do you know you want to eat better, but you're just not sure where to start.
• Do you usually eat pretty well, but find yourself craving the opportunity to lighten up a bit.
• Do you want to find out how to feed your body for real instead of following another fad diet.
• Do you know things need to change, but you also know you need some support and guidance to get healthy the right way.
Not at all. This isn't about counting calories or limiting the amount of food you consume. During the 5 days, we're simply removing all the junk from your diet and resetting with whole, real food.
If you're hungry - eat! It's so important to listen to your body and learn how to fuel it properly.

Can I drink coffee on a fast?
Yes. You can supplement your program with full fat coffee or matcha each day.

Sarah Wragge Wellness is a holistic nutrition and wellness company that has taught thousands of clients how to eat for optimal health and energy, lose weight effortlessly, and enjoy the foods they love. At the heart of Sarah's program are the simple strategies everyone needs to optimize fat burning, eliminate sugar cravings, and stay satiated between meals. At Sarah Wragge Wellness, we have a unique ability to cut through the barrage of health, diet, and wellness trends and separate fact from fiction. Our coaches deliver the essential nutritional information everyone needs to know in a digestible way.
This program is not intended to diagnose, treat, cure or prevent any disease. We recommend that you consult with your doctor prior to starting this program if you have a medical condition or are taking any prescription medications or nutritional supplements.