PROTEIN FORWARD
BY DR. GABRIELLE LYON
Optimize your body composition. Increase lean muscle mass and decrease body fat percentage with our Protein Forward plan..
THE ACID-KICKING
MEAL PLAN
BY DR. DARYL GIOFFRE
Lose Weight, Fight Inflammation, Reclaim Your Health and Energy with this 100% Plant Based Plan
PROTEIN FORWARD
BY DR. GABRIELLE LYON
Optimize your body composition. Increase lean muscle mass and decrease body fat percentage with our Protein Forward plan.
This program is formulated to optimize your body composition. This means you'll eat in a way that corrects your metabolism, promotes fat loss, and can benefit both muscle maintenance and muscle gain. This program is designed to feed your most important organ against aging: muscle. see this weeks menu
Muscle is the organ of longevity. The stronger and healthier your muscle is, the more carbohydrates and fat your body burns.
Protein is responsible for nearly all of the work that is carried out in every cell. It is also responsible for the structure, function, and regulation of all organs. Especially muscle.
High quality protein that is evenly split into three equal meals is the goal to achieve optimal body composition.
FEEL BETTER, LOOK BETTER, SLEEP BETTER, AGE BETTER
Daily Dose clients note a measurable physical difference in 5 days and a behavioral change within 30 days.
Have you tried every diet and failed? Have you struggled with hunger or impulsive eating? Are you constantly thinking about food? Are you often tired after eating and find yourself wanting more? This is a plan for anyone who wants sustained energy, wants to look and feel better in a bathing suit, and age their body well..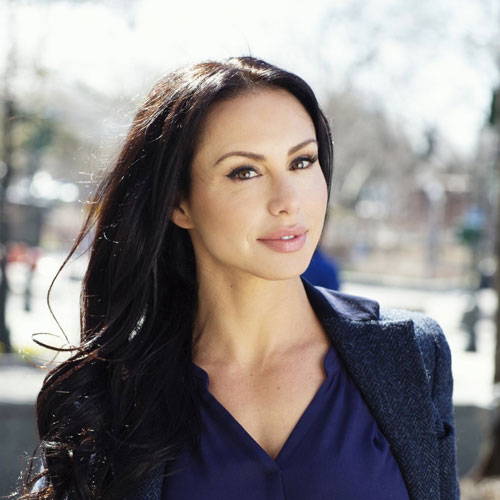 Dr. Gabrielle Lyon is a functional medicine physician specializing in Muscle-Centric Medicine. This concept of medicine focuses on the largest organ in the body, skeletal muscle, as the key to longevity. She leverages evidence-based medicine with emerging, cutting-edge science to restore metabolism, balance hormones, and optimize body composition with the goal of a lifetime of vitality. Her practice focuses on multifaceted human optimization and weight loss. Dr. Lyon's current patient population include elite military operators. She works closely with current and retired combat operators such as the Navy SEALS, Green Berets, Army Rangers, and Canadian Assaulters. Dr. Lyon is part of the Task Force Dagger Foundation who has been serving this community for 10 years. In addition, her practice services professional athletes, executives, and anyone looking to level up their health or who struggled with a lifetime of weight challenges. learn more about gabrielle
Protein Forward By Dr. Gabrielle Lyon
Regular price
Sale price
$487.50
Unit price
per
Share
FREQUENTLY ASKED QUESTIONS
WILL I BULK UP FROM THIS PLAN?
This program is design to optimize body composition. You will see an increase in lean muscle mass but not it's not designed to "bulk."
WHAT IS THE MACRO BREAKDOWN OF THIS PLAN?
The calorie intake is 1600, which is evenly distributed throughout the day to 130 grams of protein, 52 grams of fat, and 100 grams of carbohydrates.
IS THIS A WEIGHT LOSS OR MAINTENANCE PROGRAM?
You can supplement your meal plan with snacks, smoothies, and protein sides on your own or you can find supplemental snacks and proteins on our market menu.
Need help deciding what plan or program is best for you?
Get in touch with us at info@dailydoselife.com and we'll be happy to help guide you.