The prescription for plant-based eating

The prescription for plant-based eating
Plant Rx is formulated with vibrant and seasonal ingredients that bring your body into balance by reducing inflammation. Inflammation is the culprit behind many common ailments including weight gain, skin issues, and chronic disease. Plant Rx is the perfect combination of healthy fats, protein, and carbohydrates that keeps blood sugar stable, improves digestion, and boosts gut health.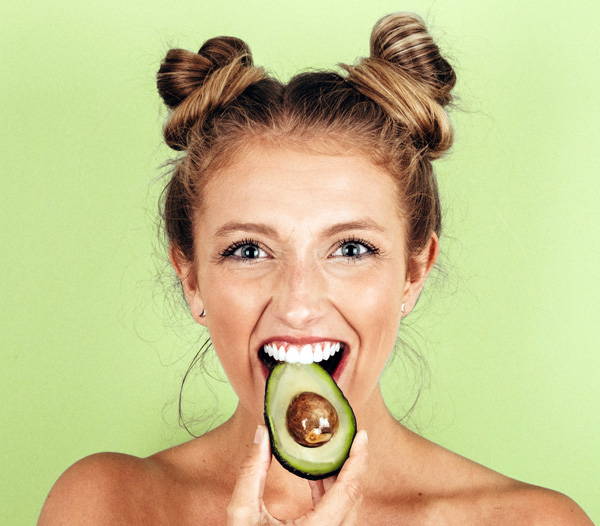 ---
Most nutrition experts and doctors agree that we should eat more plants to optimize our health. But eating 100% vegan is hard to master. Too often, people rely on diets that are high in carbohydrates. This can cause substantial insulin spikes as well as dips in energy, and can lead to increased inflammation and bloating.
Plant Rx – with carefully planned meals optimizing the combination of protein, good fats, and carbs – keeps your blood sugar and energy levels stablilized. Formulated with a dedication to sustainability, Plant Rx leaves you not only feeling healthy, but good about your low-impact on the environment.
---
Plant Rx is expertly designed to fire up your fat-burning engine, help curb your cravings, suppress hunger, and build and maintain a high-functioning system.
Our delicious organic meals are chef-prepared and packed with whole, plant-based, alkaline foods rich in minerals, vitamins, phytonutrients, enzymes, and super-healthy plant-based keto fats. Ingredients are sourced from farmers dedicated to rebuilding organic matter in the soil and growing produce of the highest quality.
Plant Rx by Daily Dose
Regular price
Sale price
$325.00
Unit price
per
Share

Breakfast
Cinnamon Quinoa Almond Milk Porridge
Schisandra Berry Compote, Nut & Seed Granola

Lunch
Lemon-Mustard Seed Cauli Wings, Hemp Seeds
Spicy Arugula, Spring Radicchio, Frisée, Pickled Red Onion, Asparagus, Avocado-Chervil Dressing
Dinner
Coconut Harissa Cauli Meatballs
Mashed White Turnip, Sugar Snaps, Scallions

Breakfast
Lemon Poppy Chia Almond Meal Pancakes
Blueberry Coconut Cream
Lunch
Sous Vide Veggie Carnitas Taco Salad
Butter Lettuce Cups, Radish, Red Onion, Turmeric Kraut, Pumpkin Seed Tahini Dressing
Dinner
Peperoncini Japanese Eggplant, Hemp Crackle
Garlicky Escarole, Basil Fat Bomb
Breakfast
Everything Bagel
Chive Cashew Cheeze, Daikon & Carrot Curls
Lunch
Kale BLT Salad
Tuscan Kale, Kohlrabi, Frisée, Tomatoes, Almond Meal Croutons, Shiitake Bacon, Cashew Milk Ranch Dressing
Dinner
Steamed Thick Cut Asparagus
Castelvetrano Olive-Pistachio-Lemon Salsa, Herbed Butternut Noodles
Breakfast
Lemon Poppy Chia Almond Meal Pancakes
Blueberry Coconut Cream
Lunch
Caramelized Graffiti Eggplant
Baby Spinach, Radicchio, Red Onion, Snow Peas, Sungold Tomatoes, "Blue Cheese" Dressing
Dinner
Hasselback Yellow Beets, Hemp & Almonds
Dill Caraway Cashew Cream, Greens
Breakfast
Cinnamon Roll Almond Meal Muffins
Ginger Apple Custard
Lunch
Sous Vide Spring Herb EVOO Fennel
Crudite Salad, Red Endive, Baby Gem Lettuce, Radish, Caulini, Za'atar Beet Tahini
Dinner
Vegetable Kofta w/ Cumin & Coriander
Sous Vide Fennel, Lemon Dill Cream
Breakfast
Artichoke Spring Onion Quinoa Porridge
Almond Toast, Spinach Spread
Lunch
Spring Vegetable Nicoise
Haricot Vert, Soft Boiled Egg, Kalamatas, Persian Cucumbers, Greens, Capers, Lemon Vinaigrette
Dinner
Caccio & Peppe
Zucchini Noodle, Cashew Cream, Crushed Hazelnuts
Breakfast
Chocolate Coconut Parfait
Nut & Seed Crunch
Lunch
Green Goddess Chickpea Salad
Radish, Sugar Snaps, Spring Greens, Lemon Broccoli Seed Dressing
Dinner
Mongolian Veggies w/ Spring Onions, Sesame
Cauliflower Rice
Frequently Asked Questions
Who is the plan for?
This plan is ideal for anyone who wants eat a vegan diet in the best way: to lower inflammation and improve their body and mind with plant-based food.
Can I have eggs or other protein?
Absolutely. You can still stay plant-forward and while adding animal proteins. Some customers like to add one side of animal-based protein from the market on our Market, such as turmeric eggs or wild salmon.
How do you alkalize your body?
To find a healthy lifestyle balance, your diet should consist of 80% alkaline-forming foods. The list includes fruits, vegetables, nuts, seeds, herbs, herbal teas, green juice, and lemons. The plan includes some of the best alkaline foods available to help you achieve alkalinity.
Can I drink coffee?
Yes. We recommend organic coffee. You can add trace minerals to it to reduce the acidity and boost alkalinity. We also recommend cold brew coffee, as it is less acidic.
Will I lose weight on this plan?
Customers often experience a big drop on the scale the first week of the program from a significant drop of inflammation. This program is recommended both for weight loss and maintenance.
How many calories are in the meals?
Each meal has about 300 calories.
While we do our best, we do not provide a product for people with medically-necessitated diets or severe allergies. We are a facility that processes tree nuts.
This program is not intended to diagnose, treat, cure or prevent any disease. We recommend that you consult with your doctor prior to starting this program if you have a medical condition or are taking any prescription medications or nutritional supplements.