Your greener way to reach Ketosis
Keto is a low carb, high fat diet that lowers blood sugar and insulin levels and forces the body to burn fats rather than carbohydrates. Ketogenic diets rely heavily on meats to provide the necessary fat for your body to enter ketosis.
Functional medicine expert Dr. Will Cole's book KETOTARIAN® was a game-changer. The Ketotarian® diet leverages all the benefits of eating a high-fat diet by combining the sciences of ketogenic and vegetarian diets to optimize your cells, and improve your gut health as well as your overall health.
Too often, many vegetarians and vegans become "carbotarians." The result over time can be severe deficiencies of vital nutrients, as well as dangerous levels of inflammation.
Dr. Cole's novel plant-forward approach helps your body switch from burning sugar to burning fat. The Ketotarian® meal plan, designed in collaboration with Tricia Williams, our founder, not only beats the conventional ketogenic diet for anti-inflammatory power, it avoids the common mistakes Dr. Cole sees well-intentioned vegans and vegetarians making.
The Ketotarian® by Dr. Will Cole, of organic ready-to-eat meals, incorporates a wide variety of nutrient-rich vegetables, sustainable seafood, farm eggs, and good fats to nourish and transition your body into a healthy state of ketosis.
The (Mostly) Plant-Based Plan of healthy fats supports brain health, burns fat, boosts energy, crushes cravings, and calms inflammation.
This approach provides all the health and weight-loss benefits of keto diets and welcomes pescatarians and people looking for an alternative to the typical keto diet to the table.
Ketotarian® by Dr. Will Cole
Regular price
Sale price
$400.00
Unit price
per
Share
---
Ketotarian

®

by

Dr. Will Cole




The greener, sustainable way to reach Ketosis
Breakfast
Zucchini Avocado Farm Egg Roll
Miso Almond Kale Pesto

Lunch
Lemon-Mustard Seed Slow Roasted Salmon
Spicy Arugula, Spring Radicchio, Frisée, Pickled Red Onion, Asparagus, Avocado-Chervil Dressing
Dinner
Coconut Harissa Cauli Meatballs
Mashed White Turnip, Sugar Snaps, Scallion Fat Bomb

Breakfast
Cherry Walnut Crumb Cake
Vanilla Bean Coconut Yogurt
Lunch
Sous Vide Veggie Carnitas Taco Salad
Butter Lettuce Cups, Radish, Red Onion, Turmeric Kraut, Pumpkin Seed Tahini Dressing, Seed Crusted Avocado
Dinner
Peperoncini Japanese Eggplant, Hemp Crackle
Garlicky Escarole, Basil Fat Bomb
Breakfast
Everything Bagel
Farm Egg, Chive Cashew Cheeze, Daikon & Carrot Curls
Lunch
Kale BLT Salad
Tuscan Kale, Kohlrabi, Frisée, Tomatoes, Almond Meal Croutons,Shiitake Bacon, Cashew Milk Ranch Dressing
Dinner
Steamed Wild Shrimp
Castelvetrano Olive-Pistachio-Lemon Salsa, Herbed Butternut Noodles, Parsley Fennel Pollen Fat Bomb
Breakfast
Lemon Poppy Chia Almond Meal Pancakes
Blueberry Coconut Cream
Lunch
Caramelized Graffiti Eggplant
Baby Spinach, Radicchio, Red Onion, Snow Peas, Sungold Tomatoes, "Blue Cheese" Dressing
Dinner
Hasselback Yellow Beets, Hemp and Almonds
Dill Caraway Cashew Cream, Greens
Breakfast
Cinnamon Roll Almond Meal Muffins
Ginger Apple Custard
Lunch
Sous Vide Spring Herb EVOO Fennel
Crudite Salad, Red Endive, Baby Gem Lettuce, Radish, Caulini, Za'atar Beet Tahini
Dinner
Vegetable Kofta w/ Cumin & Coriander
Sous Vide Fennel, Lemon Dill Cream
Breakfast
Artichoke Spring Onion Frittata
Almond Toast, Spinach Spread
Lunch
Wild Salmon Niçoise
Haricot Vert, Soft Boiled Egg, Kalamatas, Persian Cucumbers, Greens, Capers, Lemon Vinaigrette
Dinner
Caccio & Peppe
Zucchini Noodle, Cashew Cream, Crushed Hazelnuts
Breakfast
Zucchini Kuku Kadoo (Persian Egg Dish)
Celery Root Hash, Herb Cheeze
Lunch
Green Goddess Spring Veggie Salad
Radish, Sugar Snaps, Spring Greens, Lemon Broccoli Seed Dressing
Dinner
Mongolian Veggies w/ Spring Onions, Sesame
Fried Cauliflower Rice
Our philosophy is to use kitchen as pharmacy. This plan feeds your body with the right nutrition to:
Reduce inflammation - putting the body into a state of ketosis activates genes responsible for the health and function of detoxification pathways.
Stabilize blood sugar – through elimination of carbohydrates and refined sugars.
Boost Weight Loss – reducing appetite and calorie intake through nutrition and burning excess fat stored around your liver, stomach, and in triglycerides.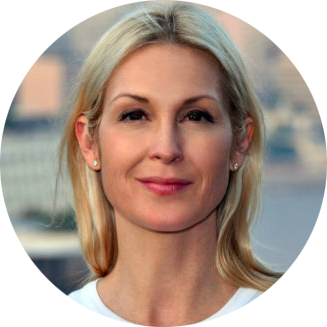 "Dr. Will Cole shows us how to invest in ourselves through proper diet and nutrition. After all, health is wealth. What a beautiful way to take care of our future today."
Kelly Rutherford
Actress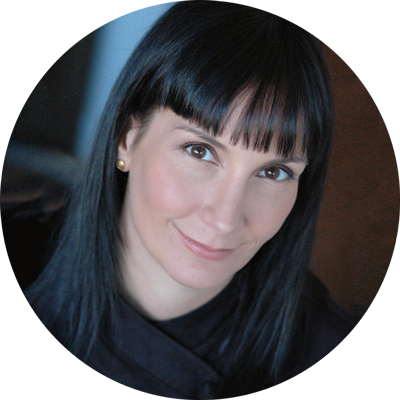 "The Ketorarian meal plan brings Dr. Will Cole's book KETOTARIAN® to life. We are seeing amazing results with our customers, from weight loss, reduced inflammation, and reduction of symptoms in chronic diseases."
Tricia Williams
Founder and CEO of Daily Dose Life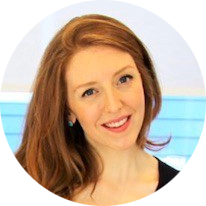 "Before Daily Dose, I had never seen a food plan that combines organic ingredients, keto, AND is plant based. Plus, it's absolutely delicious, with unique flavors and combinations. Grateful to have found a plan that is plant-focused and doesn't spike my blood glucose."
Casey Means, MD
Chief Medical Officer and Co-founder
Levels

Frequently Asked Questions
. Why is the Ketotarian® diet so good at fighting inflammation?
The Ketotarian® Plan is particularly good at quelling that inflammation storm. By putting your body into a state of ketosis, the plan helps you burn fat as fuel and activate genes responsible for the health and function of your detoxification pathways. It also promotes healthier cell function.
Why is the Ketotarian® diet so good at fighting balancing blood sugar?
The typical American eats and drinks an average of 130 pounds of added sugar every year, some of it from obvious sources, but much of it from hidden ones. Most people today eat so much sugar and so many carbohydrates that they end up with blood glucose levels that are dangerously high. High blood sugar is toxic and it can lead to serious health issues. Any sugar the body can't burn gets stored as fat around your liver, stomach, and in circulating fat (known as triglycerides). Burning sugar as your primary source of energy is like using dirty fuel - you have to refuel often or you will get "hangry" on that blood sugar roller coaster. You don't have to get stuck in that cycle. Instead, you could be burning fat, a more efficient fuel source for your metabolism.
What are ketones?
A by-product of fat metabolism is ketones, which your body and brain can use as a slow-burning, efficient source of fuel. Ketosis allows you to consume far fewer carbohydrates while simultaneously increasing your energy. Less blood sugar means less insulin, and as insulin levels fall and your body requires energy, your liver produces ketones to fuel your body. Your brain can also use ketones as an alternative fuel source when blood levels of ketones are high enough to cross the blood-brain barrier.
Is it healthy to eat that much fat?
Your brain is comprised of 60 percent fat. In order for the brain to work optimally, it needs a lot of energy. From an evolutionary and biological standpoint, the most sustainable form of energy comes from healthy fats.
Need help?
Get in touch with us at info@dailydoselife.com and we'll be happy to help guide you.
While we do our best, we do not provide a product for people with medically-necessitated diets or severe allergies. We are a facility that processes tree nuts.
Dr. Will Cole is a leading functional medicine expert named one of the top 50 functional-medicine and integrative doctors in the nation. Dr.Cole specializes in clinically investigating underlying factors of chronic disease and customizing a functional medicine approach for a wide range of health issues. more
This program is not intended to diagnose, treat, cure or prevent any disease. We recommend that you consult with your doctor prior to starting this program if you have a medical condition or are taking any prescription medications or nutritional supplements.