Keto

by Daily Dose


Use body fat as fuel



Keto

by Daily Dose


Use body fat as YOUR fuel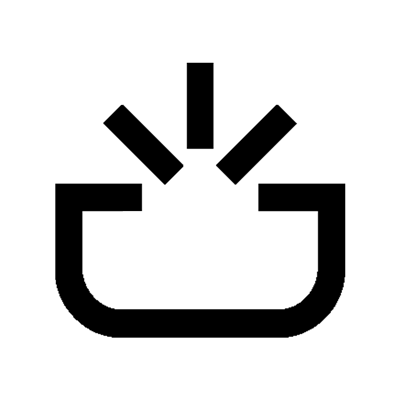 Use body fat as fuel with our Keto plan. Fatty fish, grass-fed beef, low-carb veggies, and healthy fats enhance mental clarity and motivate fat loss.
enhance mental clarity and turn into a fat burning machine. Keto is a low carb, high fat diet that lowers blood sugar and insulin levels and forces the body to burn fats rather than glucose. Eating a ketogenic diet is ideal for promoting weight loss, increasing energy levels, and enhancing cognitive function.
---
The ketogenic diet made popular in the 90's as an effective weight loss solution, reduces consumption of sugar (which can lead to dangerously high blood glucose levels and serious health issues) and increases consumption of high-fat, low-carb foods. While the availability of keto meal programs has skyrocketed in the last few years, driven by the diet's efficacy in fat burning and weight loss, most producers deliver meals that use factory-farmed meats, poultry, and fish in packaging that is not environmentally friendly.
---
Our seriously clean Keto Plan is ideal for those looking to lose weight and enhance cognitive function while eating delicious grass-fed beef, free-range poultry, wild fatty fish, low-carb vegetables, and healthy fats. Our proven Keto formula is a nutrient-dense balance of 60% fat, 30% protein, and 10% carbs. It naturally transitions your body into a healthy state of ketosis where fat, rather than sugar, is burned as fuel, enhancing your mental clarity and sustaining energy levels while leaving you full and satisfied.
---
Reduce inflammation - putting the body into a state of ketosis activates genes responsible for the health and function of detoxification pathways
Stabilize blood sugar – through elimination of carbohydrates and refined sugars
Boost Weight Loss – reducing appetite and calorie intake through nutrition and burning excess fat stored around your liver, stomach, and in triglycerides

Keto feeds you body with nutrient-rich, healthy fat, low-carb meals to promote weight loss, increase energy, and reduce blood sugar and resulting inflammation. Turn your body into a fat-burning machine.
Keto by Tricia Williams
Regular price
Sale price
$400.00
Unit price
per
Share



Keto

by

Daily Dose




A Template for Optimal Nutrition and Health
menu week of December 6th
Breakfast
Pumpkin Spiced Almond Meal Donuts
Coconut Cream, Cashew Seed Crunch, Farm Egg

Lunch
Lemon Herbed Shrimp
Escarole Salad, Pink Celery, Purple Daikon, Seedy Mix, Creamy Lemon Vinaigrette
Dinner
Grass Fed Filet Mignon
Smashed Saffron Turmeric Cauliflower, Garlicky Green Beans

Breakfast
Melted Leek & Spinach Frittata
Citrus Sections
Lunch
Rosemary Thyme Roasted Turkey (w/ Skin)
Butternut Squash, Tuscan Kale, Fermented Onions, Pomegranates, Walnut Cranberry Dressing
Dinner
Fennel Roasted Pork Belly
Roasted Apples, Sautéed Greens
Breakfast
Spaghetti Squash Latkes
Coconut Sour Cream, Bacon
Lunch
Roasted Salmon
Fall Grain Free Tabouleh
Dinner
Pan Roasted Duck
Braised Scallion & Ginger, Cauliflower Egg Fried Rice
Breakfast
Zucchini Walnut Waffles
Raspberries Cream
Lunch
Kung Pao Chicken
Butter Lettuce Leaves, Orange Salsa, Creamy Almond Dressing
Dinner
Steak Schwarma
Japanese Cauliflower, Roasted Peppers, Onions, Castelvetrano Olive, Lemon Tahini
Breakfast
Turmeric Farm Egg Rolls
Spinach Almond Spread
Lunch
Za'atar Crusted Lamb Loin
Roasted Honey Nut Squash, Pomegranate, Mint, Pistachios, Tahini Fat Bomb
Dinner
Curry Dusted Chicken
Coconut Fall Vegetables, Lime, Cilantro, Cashews
Breakfast
Almond Butter Butternut Pancakes
Blueberry Cream
Lunch
Chicken w/ Spicy Almond Butter
Kale, Kohlrabi Salad w/ Carrots, Lemon Black Pepper Cashew Dressing
Dinner
Lemon Roasted Sea Bass
Melted Fennel w/ Chile Flakes, Spaghetti Squash
Breakfast
Everything Bagels w/ Hard Boiled Eggs, Radish & Greens
Smoked Salmon, Kale Macadamia Nut Cheese
Lunch
Lemon-Leeks Chicken Patties
Gem Lettuce, Scallions, Wasabi Crusted Avocado, Creamy Carrot Ginger Vinaigrette
Dinner
Hemp Nigella Crusted Pork Tenderloin
Spice Roasted Row 7 Koginut Squash
Frequently Asked Questions
Frequently Asked Questions
Why is the Keto Plan so good at fighting inflammation?
By putting your body into a state of ketosis, the plan helps you burn fat as fuel and activate genes responsible for the health and function of your detoxification pathways. It promotes healthier cell function while reducing the inflammation storm generated by high carb diets.
What are ketones?
Ketones are a by-product of fat metabolism which your body and brain can use as a slow-burning, efficient source of fuel. Ketosis allows you to consume far fewer carbohydrates while simultaneously increasing your energy. Less blood sugar means less insulin, and as insulin levels fall and your body requires energy your liver produces ketones to fuel your body. Your brain can also use ketones as an alternative fuel source when blood levels of ketones are high enough to cross the blood-brain barrier. It can take up to four days for your body to enter a state of ketosis and start converting to using body fat as fuel.
Is it healthy to eat that much fat?
Your brain is comprised of 60% fat. In order for the brain to work optimally, it needs a lot of energy. From an evolutionary and biological standpoint, the most sustainable form of energy comes from healthy fats.
Will I be hungry?
The plan consists 1600 calories, 40 grams of carbs, 70 grams of protein, 125 grams of fat. Because of the high percentage of fat, keto keeps you feeling full.
If you need some extra calories or want to supplement with snacks you can shop the market section of our site for some keto-friendly options.
How long should I stay on the plan?
We suggest staying on the Keto Plan for 4 weeks to achieve maximum results. Additionally, adhering to a 12- hour fasting window of no food consumption (e.g., 8pm – 8am) will help optimize those results.
Any Questions?
Get in touch with us at info@dailydoselife.com and we'll be happy to help guide you.
Keep in mind that all our meals are organic, gluten-free, dairy-free, non GMO and have no refined sugar. While we do our best, we do not provide a product for people with medically-necessitated diets or severe allergies. We are a facility that processes tree nuts.