INTRODUCING
The HPLT Meal Plan By Brian Mazza
Brian Mazza is a high performer in every sense operating on a high octane level in the gym, at work and at home. A busy entrepreneur, family man and Founder of HPL Ventures, Brian is an expert bringing out the best in every individual. His formula for success incorporates intense workouts, optimal mindset and of course, clean nutrition.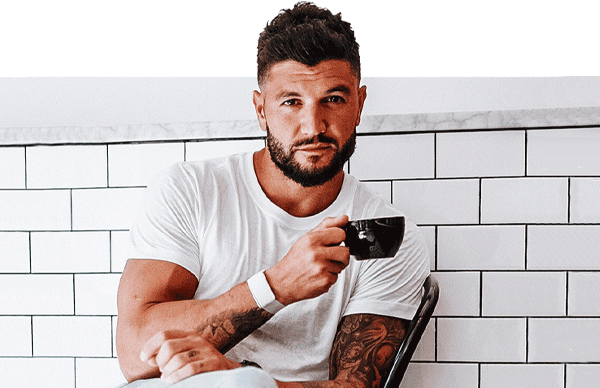 Nothing Changes If Nothing Changes
My goal is to help people who are obsessed with becoming more efficient in all areas of life come together and perform at their best. By following my approach to nutrition and fitness, you will see real and impactful changes to your body and mind.
Nutrition is a key factor in performing at your very best. The High Performance Lifestyle Mealplan functional ready-to-eat meals are design in collaboration with Brian and our Founder, Chef and expert Nutritionist Tricia Williams to deliver results. The meals are delivered fresh and are precisely crafted to give you exactly what your body needs to maximize gains and fuel your high performance lifestyle.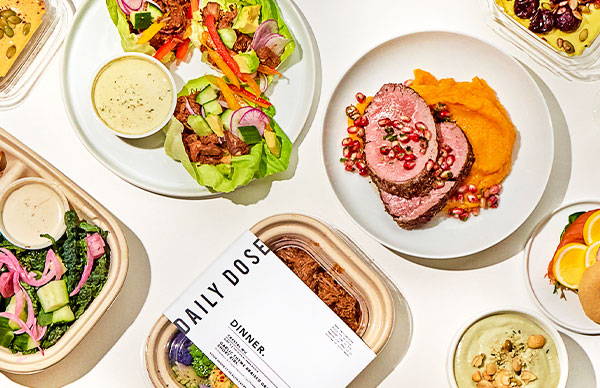 HPLT by Brian Mazza
Regular price
Sale price
$425.00
Unit price
per
Share
---
Peak Performance Nutrition

Eating Clean
organic ready-to-eat meals — no prep, no cooking, no mess.

New York metro deliveries start on Mondays
Rest of US shipments start on Tuesdays
Tailored Fitness
Customized on-demand fitness plan to challenge and transform your body and mind.

Improve
Cognitive Function
---
HPLT Meal Plan
by By Brian Mazza

Breakfast
Squash Tomato Kale Pesto Frittata
Almond Toast, Turkey Sausage

Lunch
Grass Fed Steak & Sous Vide Tomatoes
Tuscan Kale and Kohlrabi Slaw, Jalapeño Cashew Ranch
Dinner
Grilled Halibut
Bok Choy, Coconut Lime Dressing

Breakfast
Zucchini Walnut Pancakes
Coconut Labne, Chicken Patties
Lunch
Chicken Ramen Salad Bowl
Shriatake, Cabbage Salad, Julienne Carrots, Zucchini, Red Onions, Almonds, Ginger Dressing
Dinner
Tamari Basted Pork Tenderloin w/ Jalapeños, Cilantro & Lime
Greens
Breakfast
Eggs & Heritage Bacon
Sautéed Greens
Lunch
Turkey Salad, Broccoli Sprout Pesto
Asparagus, Spring Onions, Greens, Turmeric Black Pepper Dressing
Dinner
Lemon Thyme Roasted Bass
Garlicky Broccoli, Chiles, Garlic
Breakfast
Chia Poppy Bagel Farm Egg, Smoked Salmon, Lemon Zest Cream Cheese
Breakfast Radish Salad
Lunch
Pulled Chicken Cold Sesame Noodle Salad
Zucchini Noodles, Carrots, Peppers, Shredded Purple Cabbage, Scallion Radish, Sesame, Black Garlic-Almond-Tahini Chile Dressing
Dinner
Galangal-Lemongrass Marinated Pounded Beef
Patty Pan Squash & Baby Zucchini, Citrus Garlic Sauce
Breakfast
Turkey Farm Egg Vegetable Cups
Greens
Lunch
Berber Miso Chicken
Little Gem Wedge, Radishes, Seeds, Tahini Ranch Dressing
Dinner
Hoisin Turkey Meatballs
Miso Kale Pesto Veggie Noodles
Breakfast
Broccoli Sprout & Seed Sheet Pan Omelet
Steamed Vegetable, Tahini Avocado Dip, Chicken
Lunch
Pulled Chicken Cold Sesame Noodle Salad
Zucchini Noodles, Carrots, Peppers, Shredded Purple Cabbage, Scallion Radish, Sesame, Black Garlic-Almond-Tahini Chile Dressing
Dinner
Lemon Rosemary Flank Steak
Red Peppers, Zucchini, Castelvetrano Olives
Breakfast
Cinnamon Apple French Toast
Berry Compote, Sausage
Lunch
Tuscan Kale Turkey BLT Salad
Almond Meal Croutons, Radish, Red Onions, Green Goddess Dressing
Dinner
Sweet & Sticky Roasted Chicken
Green Cauliflower Rice
Frequently Asked Questions
How many calories are in the meals and what are the macros?
Plan Macros
220 grams protein, 110 grams of carbs, and 75 grams fat.

Can I still enjoy coffee and/or alcohol?
Our clients see the most success when they eliminate alcohol during the duration of the program. If you are going to have caffeine, we encourage you to drink organic coffee or matcha.
Can I make dietary/allergy modification to the meals?
We can accommodate up to 3 allergies for an additional fee of $10 per day.
Where do you deliver and on what days?
We deliver to New York Metro, The Hamptons, Westchester and Fairfield Counties overnight with a guarantee to be at your doorstep by 7am Monday and Wednesday.
Shipping is available to the continental United States by UPS and FedEx with deliveries Tuesday and Wednesday.
While we do our best, we do not provide a product for people with medically-necessitated diets or severe allergies. We are a facility
that processes tree nuts.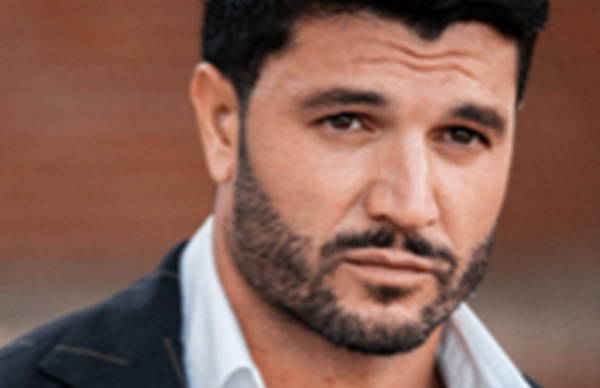 Brian Mazza Founder & CEO HPLT - Brian is a high performer in every sense and is giving individuals and corporations an inside look at what it takes to operate on a high octane level. HPLT, Brian's latest venture, specializes in providing IRL (in real life) experiences focusing on bringing out the best in every individual. Most importantly, Brian is a proud father and husband. With no intention of slowing down, he is destined to become an unstoppable force utilizing his personal brand and beyond.
This program is not intended to diagnose, treat, cure or prevent any disease. We recommend that you consult with your doctor prior to starting this program if you have a medical condition or are taking any prescription medications or nutritional supplements.