reclaim your health with this
alkaline and completely plant-based plan.

There is a little known issue secretly destroying our health – an acidic lifestyle. Consuming grains, dairy, excess animal proteins, processed food, sugar and artificial sweeteners cause inflammation. And inflammation is the culprit behind many ailments, from weight gain to chronic disease. We've partnered with Celebrity Nutritionist and Longevity Expert Dr. Daryl Gioffre, a pioneer in the alkaline health movement, to bring you The Acid-Kicking Meal Plan – a nutrient dense, vegan meal plan to naturally bring your body to an alkaline state needed to restore your health.
---
Our lifestyle is the big culprit behind our bodies becoming acidic. 90% of the American diet is acidic. Most convenience foods are processed and filled with low-quality ingredients. But stress, pollution, and the foods we eat all collectively play a part. Whether you have a chronic inflammatory disease, or you are just worn out, the most likely reason is inflammation, and the cause is acid. Acid is so corrosive it can burn through metal. Think about what that's doing inside your body; to your digestive system, your joints and muscles, and your cardiovascular system. Your body must spend massive amounts of energy and resources to keep that from happening. Alkalinity isn't an unrealistic ideal – it's actually the most inclusive health goal.
---
The Acid-Kicking Meal Plan isn't a diet, it's an approach based on what you add in. The plan is built around nutritious meals packed with whole, plant-based, alkaline foods rich in minerals, vitamins, phytonutrients, enzymes, and super-healthy plant-based fats. The meals are expertly designed, alongside our founder Tricia Williams, an expert in the fields of Nutrition and Holistic Health, to curb your cravings, suppress hunger, fire up your fat-burning engine, and help you build and maintain a high-functioning system. Choose your program length and meal options.
The Acid-Kicking Meal Plan By Dr. Daryl Gioffre
Regular price
Sale price
$375.00
Unit price
per
Share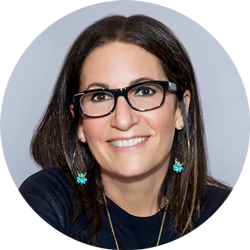 "This (way of eating) has changed my life, and I've never had more energy. If you're looking for a total health transformation, this is it!"
Bobbi Brown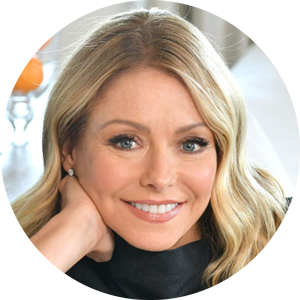 "Whether your goal is to lose weight, sleep deeper, or boost your energy, the Acid-Kicking Plan from Dr. Gioffre will get you there!"
Kelly Ripa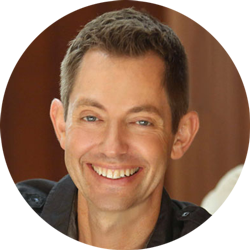 "Dr. Gioffre's plan will help you to make wise choices, so that the food you eat can help to propel you towards the health you deserve."
Ocean Robbins
CEO, The Food Revolution Network

Acid-Kicking
by

Dr. Daryl Gioffre



menu week of December 6th
Breakfast
Pumpkin Spiced Almond Meal Donuts
Coconut Cream, Cashew Seed Goji Crunch

Lunch
Lemon Herbed Garbanzo Salad
Escarole Salad, Pink Celery, Purple Daikon, Seedy Mix, Creamy Lemon Vinaigrette
Dinner
Sous Vide Celery Root
Smashed Saffron Turmeric Cauliflower, Garlicky Green Beans

Breakfast
Pumpkin Chia Pudding
Nut & Seed Crunch
Lunch
Rosemary Thyme Roasted Lentil Salad, Apple Cider Vinaigrette
Butternut Squash, Tuscan Kale, Fermented Onions, Pomegranates, Walnut Cranberry Dressing
Dinner
Japanese Eggplant Steak, Hemp Crunch
Roasted Apples, Sautéed Greens. Wild Rice
Breakfast
Spaghetti Squash Latkes
Coconut Sour Cream
Lunch
Olive Oil Poached Root Vegetables, Almond Crunch
Fall Grain Free Tabouleh
Dinner
Pan Roasted Purple Daikons, Ginger Sesame Fat Bomb
Braised Scallion & Ginger, Cauliflower Fried Rice
Breakfast
Zucchini Walnut Waffles
Raspberries Cream
Lunch
Kung Pao Vegetables
Butter Lettuce Leaves, Orange Salsa, Creamy Almond Dressing
Dinner
Vegetable Schwarma
Japanese Cauliflower, Roasted Peppers, Onions, Castelvetrano Olive, Lemon Tahini, Quinoa
Breakfast
Turmeric Breakfast Custard
Berry Compote, Nut & Seed Crunch
Lunch
Roasted Honey Nut Squash, Pomegranate, Mint, Pistachios
Palmini Noodles
Dinner
Curry Dusted Cauli Steak
Coconut Fall Vegetables, Lime, Cilantro, Cashews, Quinoa
Breakfast
Almond Butter Butternut Pancakes
Blueberry Cream
Lunch
Zucchini Red Onion Kabobs w/ Spicy Almond Butter
Kale, Kohlrabi Salad w/ Carrots, Lemon Black Pepper Cashew Dressing
Dinner
Lemon Roasted Butternut Steak, Macadamia Parmesan
Melted Fennel w/ Chile Flakes, Spaghetti Squash
Breakfast
Everything Bagels, Scallion Cream Cheese, Radish & Greens
Citrus Salad
Lunch
Lemon-Leeks Cauli Cakes
Gem Lettuce, Scallions, Roasted Roots, Creamy Carrot Ginger Vinaigrette
Dinner
Spice Roasted Row 7 Koginut Squash, Berber Fat Bomb
Olive Oil Poached Roots
FREQUENTLY ASKED QUESTIONS
This plan is ideal for anyone who wants to lower inflammation and improve their body and mind with plant-based food.
Just like your body temperature, blood pH needs to be tightly regulated and maintained within a very narrow range. When your blood pH level gets thrown off, your body will fight to do whatever it takes to rebalance it, including leaching minerals from your bones and muscles to fight off that inflammation. That's why acid - and the inflammation it creates - causes and exacerbates disease.
HOW DO YOU ALKALIZE YOUR BODY?
To find a healthy lifestyle balance, your diet should consist of 80 percent alkaline forming foods. The list includes fruits, vegetables, nuts, seeds, herbs, herbal teas, green juice, and lemons. The plan includes some of the best alkaline foods.
WHY SHOULD YOU BALANCE YOUR pH?
Balancing your pH assists in workout recovery, immunity, sleep, digestion, energy and weight loss. Eating a low alkaline diet turns food into a powerful source of power, giving you the physical and mental strength to exercise, and keeping your body a pH balanced, Acid-Kicking Machine.
IS THERE A WAY TO TEST FOR ALKALINITY?
There are two common pH tests you can do yourself at home:
-Urine pH Test. This pH testing kit consists of either strips of paper, or a roll of paper from which one can tear strips.
-Saliva pH Testing Kit. A saliva test is performed with the same paper strips as a urine test.
Both are readily available online.
CAND DISEASE LIVE IN AN ALKALINE BODY?
Disease cannot survive in an alkaline state; however, in a low oxygen/low pH (acidic) state, viruses, bacteria, yeast, mold, fungus, candida and cancer cells all thrive.
WHAT DAMAGE CAN ACID CAUSE IN OUR BODIES?
Just think about what acid does; acid is so corrosive it will burn a hole through metal. Now imagine what that acid is doing to your body; acidic foods drive up inflammation, corrode and weaken your entire system, drain your energy, and make burning fat almost impossible. Worse still, acid and inflammation throw off your blood's pH level - the single most important number in your body.
Acid-Kicking Meals are packed with organic, whole, plant-based, alkaline foods rich in minerals, vitamins, phytonutrients, enzymes, and super-healthy plant-based keto fats to curb your cravings, suppress hunger, fire up your fat-burning engine, and help you build and maintain a high-functioning system (They also taste amazing).
CAN I DRINK COFFEE ON THIS PLAN?
Yes. You'll need to reduce the coffee's Acidity with Acid-Kicking Coffee Alkalizer.
WILL I LOSE WEIGHT ON THIS PROGRAM?
Customers often experience a big drop on the scale the first week of the program from a significant drop of inflammation. This program is recommended both for weight loss and maintenance.
CAN YOU ADD ANIMAL AND OR FISH PROTEIN TO THE PLAN?
We recommend limiting it to one meal a day. You can supplement your plan with salmon, chicken or grass fed beef sides from the Market section of our website.
Dr. Daryl Gioffre is a highly sought-after author, celebrity nutritionist and longevity expert specializing in the alkaline diet. His cutting-edge approach to nutrition helps fight inflammation and achieve and maintain an optimal level of health and energy. A former Sugar Addict turned Health Machine, he knows firsthand what it takes to overcome adversity and challenges in the pursuit of superior health. more