breakfast, lunch and dinner

70% fat

20%protein

10% carbohydrates

delivered to your door
get into ketosis in 4 days or less and turn into a fat burning machine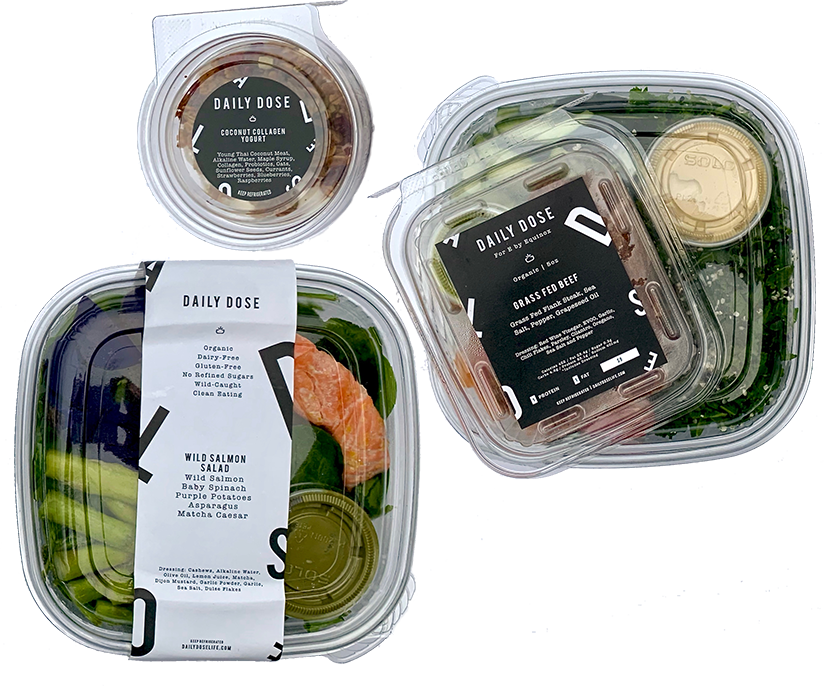 on the Keto program you will maximize weight-loss and stay full all day long
Ketogenics is trending as a popular diet. The science behind really works. All meals are formulated to be 70% fat, 20% animal protein, 10% carbohydrates. Within four days your body will transform into a fat buring machine.
The ketogenic diet takes an entirely different approach to weight loss and health improvement. It works because it changes the very "fuel source" that the body uses to stay energized — namely, from burning glucose (or sugar) for energy to dietary fat and critically, your own body fat after the stage of "ketosis" is reached.
We suggest being on Keto Body for three weeks for maximum results. Use intermittent fasting with this plan for best results. Keep at least a twelve hour window where you are not eating. Clients like to supplement this plan with our bone broth and fat bombs.
burn fat as fuel
food with benefits
increased focus
improved energy

gut health/immunity

sleep better

supports anti-aging

fight inflammation
"I struggled after giving birth to shed that excess baby weight. Keto Body helped me lose weight fast."
Michelle G.
"It was amazing, in just three days my body went into ketosis and started using my body fat as a fuel source."
Brandon M.
"I have never been on a weight loss plan where I have felt full and satified all day long. Keto Body helped me take off weight and keep it off."
Richard M.
Daily Dose offers plans for everybody
loose weight and feel great Paleo is a program
breakfast, lunch and dinner

delivered to your door

no shopping, no cooking, no problem
get back into your skinny jeans!
loose weight and feel great Athlete is a program
power formulated breakfast lunch & dinner

performance smoothie & bar

ready to eat meals delivered to your door
turn into the shredded athlete that you were meant to be!