power formulated breakfast lunch & dinner

performance smoothie & bar

ready to eat meals delivered to your door
increase your muscle mass and become the beast you were meant to be!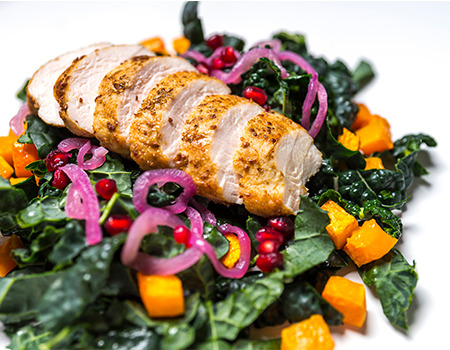 sports performance nutrition
on Beast Body you will increase muscle mass and definition
If you are looking to add muscle for something sport specific or body building, Beast Body is right for you. Designed to do in conjunction with a training regimen, Beast Body can get you to your goals quickly.
Beast Body uses a proven formula of macronutrient breakdowns for each power meal that work well. The addition of a supplemental smoothie and performance bar help accelerate this program.
Order Beast Body is easy and flexible. Choose from our suscription model which you can put on hold at any time or order meals, smoothies and performance bars as you need them.
decrease body fat
increase muscle mass
increased focus
improved energy
gut health/immunity
sleep better
supports anti-aging
fight inflammation
"I have had difficulty gaining muscle mass my entire life because of a fast metabolism. Beast Body allowed me to put on 10 pounds of muscle mass in 7 weeks."
I have been doing high intensity weight training. Beast Body has allowed me to significantly improve in every category.
"Daily Dose doesn't simply provide healthful food to meet your particular goals. Their food is creative, innovative and as delicious as any restaurant meal."
"With only 8 weeks to get ready for my next superhero role, Beast Body got me there, ripped and shredded.'
Daily Dose offersplans for everybody
loose weight and feel great Skinny Body is a paleo program
ready-to-eat breakfast, lunch and dinner

delivered to your door

no shopping, no cooking, no problem
get back into your skinny jeans!
turn into a fat burning machine Keto Body includes
breakfast, lunch and dinner

70% fat, 20%protein & 10% carbohydrates

delivered to your door
get into ketosis in four days or less!