Salmon Banh Mi Collard Wraps
Ingredients
1 strand lemongrass, pounded

1 tsp. lemon zest

1 tsp. lemon juice

1 tsp. olive oil

2 tsp. wheat free tamari sauce

1 red Thai chile, thinly sliced

2 shallots, finely sliced

1 ¼ pound Salmon, cut into 4 pieces

4 large collard leaves, thick stems removed

1 carrot, julienne

2 Persian cucumbers, cut into 1/8th inch rounds

1 jalapeño pepper, stemmed, seeded, thinly sliced

¾ cup daikon radish, thinly sliced

1 tsp. cilantro leaves

1 lime, quartered
This tasty and healthy Collard Green Banh Mi Salmon Wrap made with organic ingredients is your best option if you are looking for a quick, healthy, and delicious bite.
Whisk together lemongrass, lemon zest, lemon juice, olive oil, tamari, chile, and shallots in a medium bowl.

Add fish and allow to marinate for 20 minutes.

Preheat oven to 375 degrees.

Arrange fish on a parchment lined baking sheet and bake for 12-15 minutes, or until cooked in the center. Remove from oven and allow to cool completely.

Assemble collard wraps with fish, carrots, cucumbers, jalapeño, chili, and cilantro. Cut wraps in half and serve with lime wedges.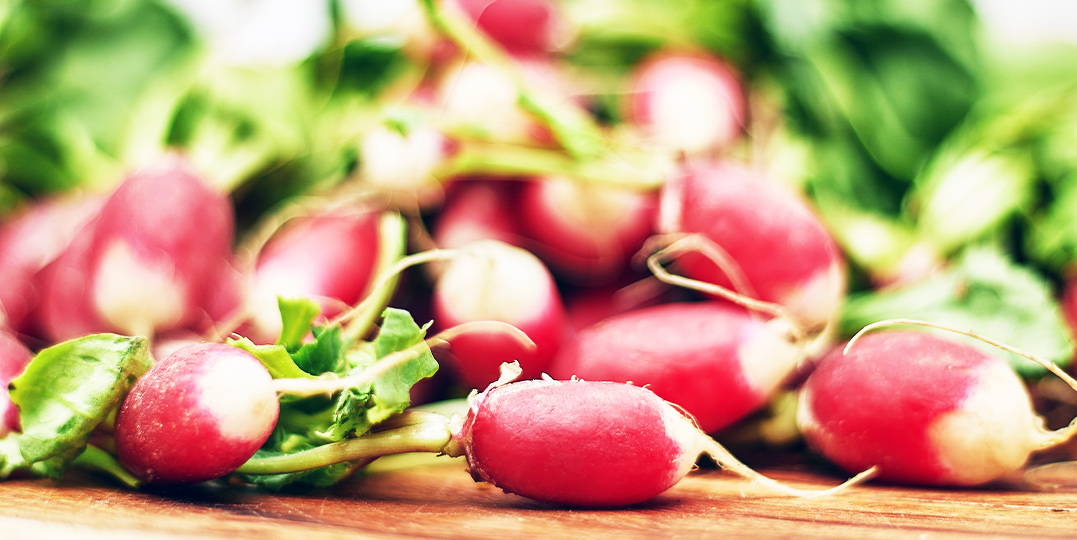 Radishes, with their spicy crunch and are a great source of nitrates that can improve blood flow. Try a variety of radishes with this recipe like purple daikon or breakfast radishes when in season