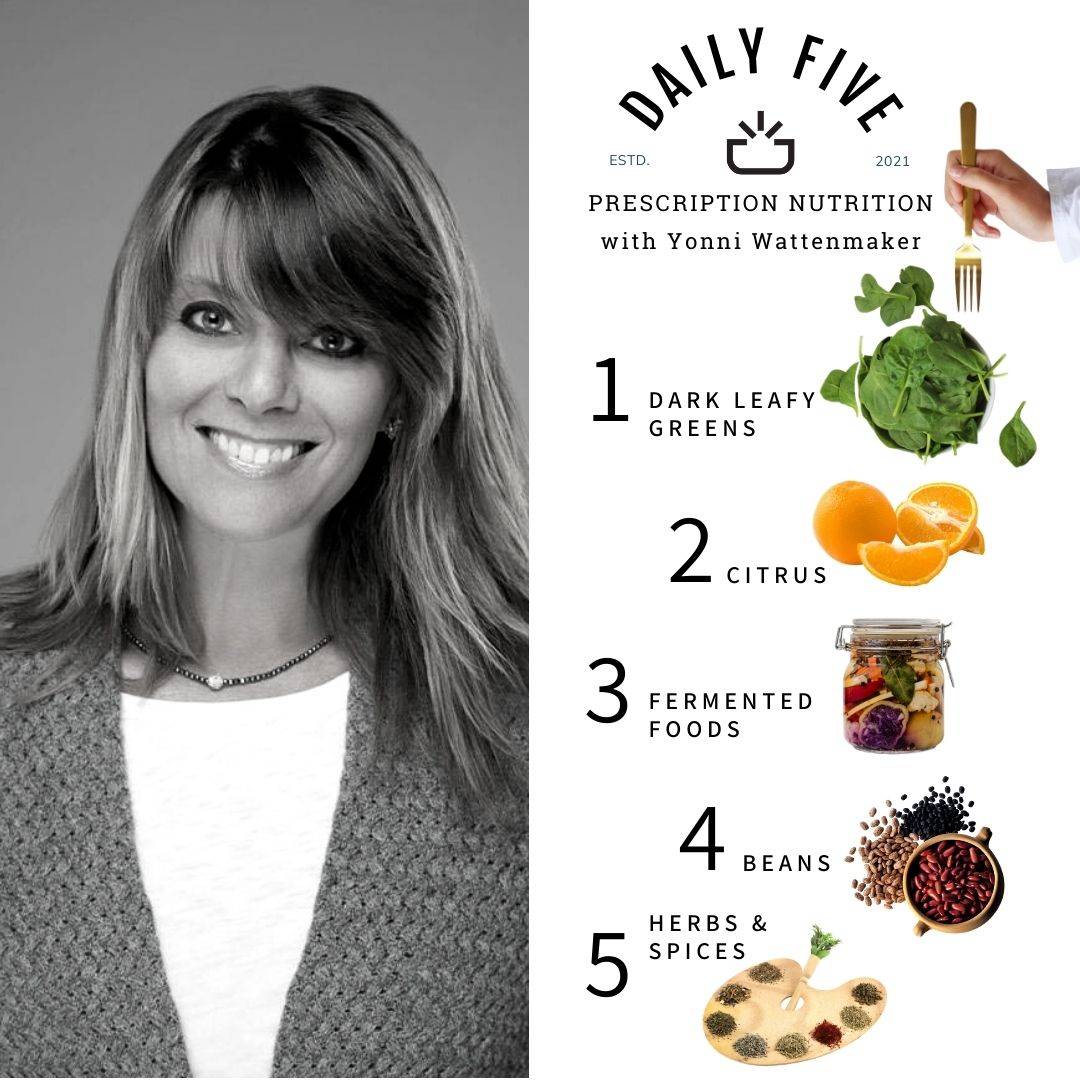 Yonni Wattenmaker is the founder of Yon Appetit offering personalized nutritional counseling, private cooking classes, original recipes, and healthy tips, with an emphasis on a plant-based plan. After over a decade of adherence to a vegan diet and immersing herself in the health and wellness landscape, this self-trained chef pursued her health coach certification at the Institute for Integrative Nutrition. In addition, she serves as Executive Director of Breast Cancer Alliance a national charity dedicated to heightening education, improving survival rates, and funding cures for breast cancer. While there are no foods that are certain to prevent, or cure, breast cancer, adding certain foods to your diet (and eliminating others!) can improve your overall health and help reduce risk. Please remember: Self-exams and regular screening are essential, as early detection for breast cancer saves lives every day.
1 Leafy Green and Cruciferous Vegetables
Arugula, chards, kale and spinach are just a few of the leafy green vegetables that are said to offer anti-cancer properties due to their high levels of carotenoid antioxidants. Similarly, cruciferous vegetables like broccoli, cabbage and cauliflower may also help lower your risk of breast cancer.
Citrus fruits boast folate, vitamin C, and carotenoids plus flavonoid antioxidants like quercetin, which provide antioxidant, anticancer, and anti-inflammatory effects. On some medications, citrus (often grapefruit) is contraindicated so if you take prescription medicine, check with your doctor before adding it to your diet.
Foods like kimchi, miso, pickles and sauerkraut, contain probiotics and other nutrients that may safeguard against breast cancer and help reduce inflammation. They also have immune-enhancing effects to help balance the gut microbiome.
Beans (like cannellini, garbanzo, navy and pinto) are not only a powerhouse protein staple in a plant-based diet, but high-fiber foods, like beans, have demonstrated a role in reducing risk of breast cancer.
Herbs and spices like chives, curry, garlic, ginger, rosemary and scallions not only jazz up even the simplest of meals, but their vitamins, minerals and antioxidants are essential. Oregano, curcumin (the main active component of turmeric) and parsley are a few of the best.
---
A Template for Nutrition and Health
Paleo

 

by Tricia Williams

A Template for
Nutrition and Health
Paleo
by Tricia Williams