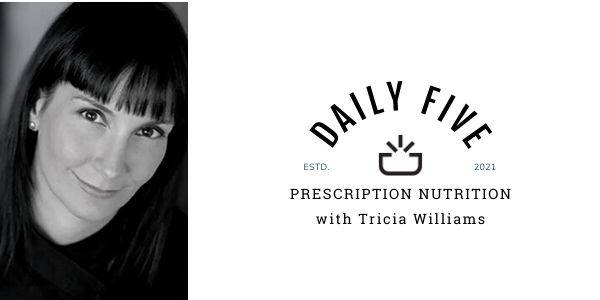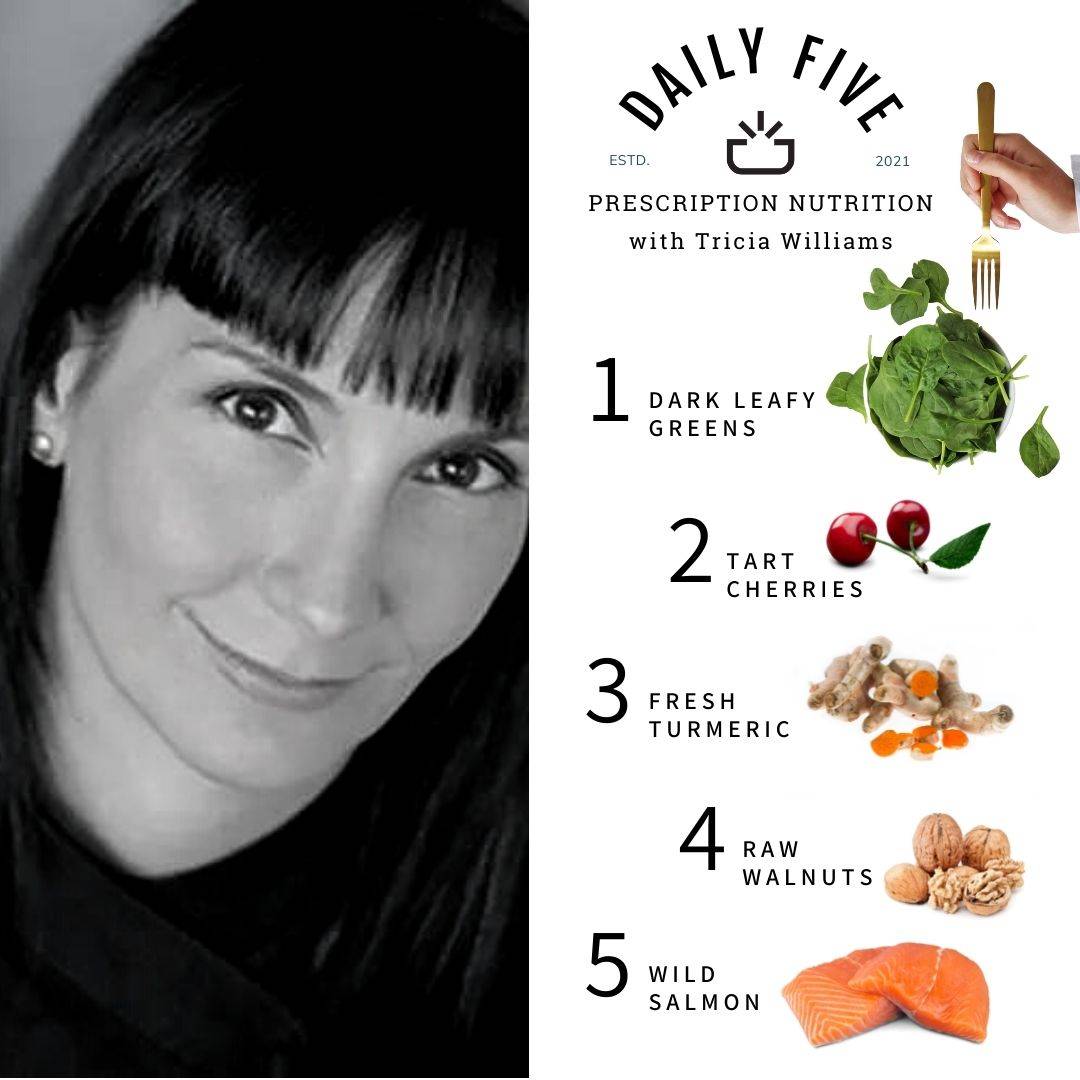 The Daily Five is your dose of healthy inspiration for the week from our favorite experts and thought leaders in the fields of nutrition, functional medicine, fitness and more! Starting with our founder @itstriciawilliams - Following our mantra, reach for the kitchen cabinet before the medicine cabinet, here are my top ingredients to help reduce inflammation:
The salad bowl is the best place to look when it comes to fighting inflammation. Swiss chard, Tuscan Kale, Spinach, Arugula and Dandelion Greens are filled with vitamin E, an inflammation fighting anti-oxidant.
Either in season or frozen, cherries are high in quercetin, a flavonoid that reduces inflammation. Can't find cherries, look for tart cherry extract. Enjoy it by the spoonful or mix it with sparkling water for a cherry soda!
We love to ferment fresh turmeric into a slaw and serve it over wild salmon. Curcumin is what gives turmeric it's deep yellow color and fights inflammation.
high in Omega-3s. Add them to a dark leafy green salad or snack on them. For plant based diets walnuts are a great way to add both omega-3s and protein.
One of the sources of Omega-3s on the planet. This ultimate fatty fish is great pan seared or slow roasted in the oven.
---
A Template for Nutrition and Health
Paleo

 

by Tricia Williams

A Template for
Nutrition and Health
Paleo
by Tricia Williams